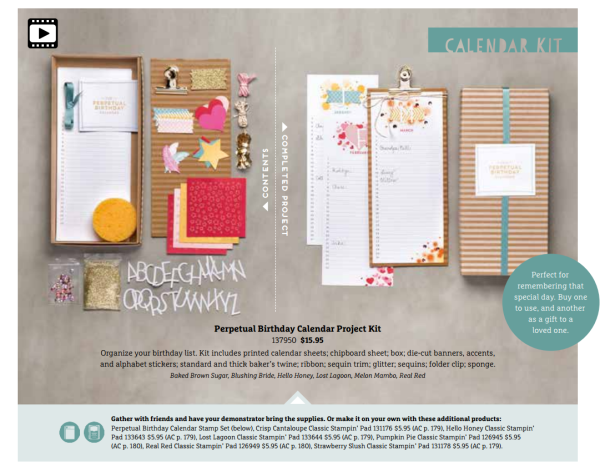 Remember your loved one's birthdays in a beautiful way…
…with the Perpetual Calendar kit from Stampin' Up!
WHEN: Friday, January 29, 7 pm – 10 pm
WHERE: Elisa's Craft Room (message me for address)
COST: $25, all supplies included! Class fee includes your own Perpetual Calendar kit, and use of my coordinating stamp set, inks and other supplies!

REGISTER to attend NO LATER than January 20!
Bring a friend (new to me), and your class is only $20!
Pay via PayPal (click below), or contact me to make payment arrangements prior to the deadline.
elisa@mirrorimagecrafts.com     |     214-284-4079