I hope you enjoyed my first two More Amore projects for my MDS Kit of the Month.
I've created a second scrapbook page using the same items, with a completely different look!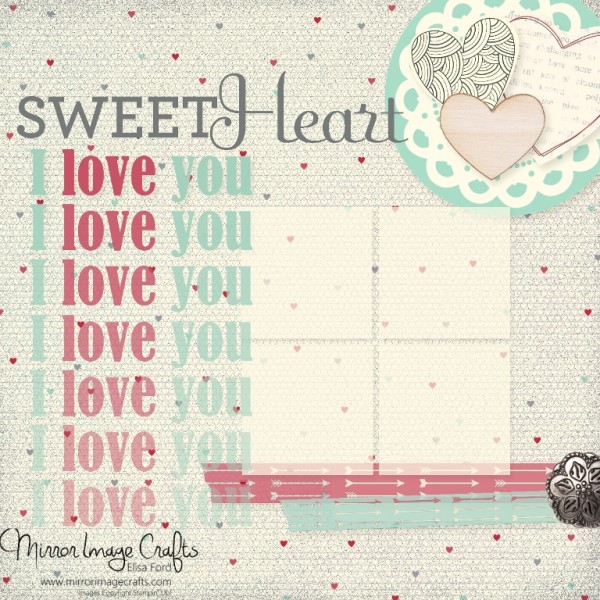 For this page I used a background paper from the More Amore designer series paper. This paper actually has a quote on the bottom right corner, which is lovely, but not what I wanted for this project. So I found a way to cover it using re-colored Retro Fresh Washi Tape and an Antique Brad (included in the MDS software).
The "I love you" is a stamp brush, which I colored once and copied/pasted until I had seven lined up. I reduced the opacity on each stamp as I went down the line, to make the faded effect. The "Sweet" and "Heart" are two different stamps which I cropped to get the look I wanted. Finally, I added some embellishments in the upper right corner: More Amore hearts and a heart from Everyday Woodcuts.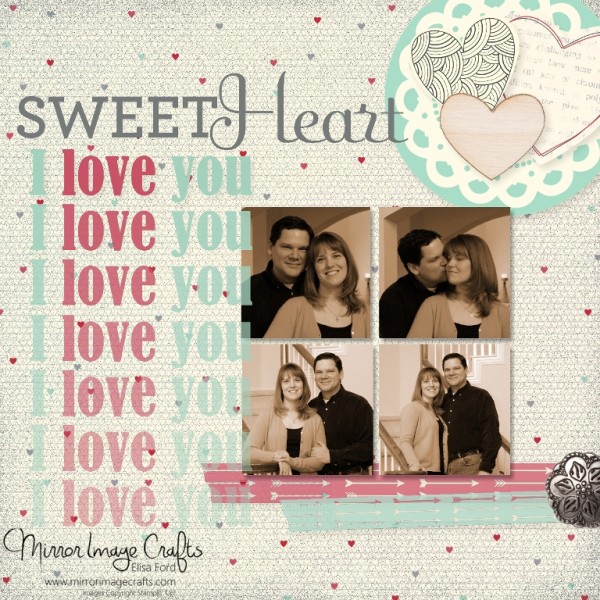 I hope you enjoy this new MDS Kit of the Month feature! See you for the next one in March!
LOCAL FRIENDS: Save the Date and plan to join me for my next "Getting Started with MDS" class on May 1st!  Not nearby? Get your free 30-day trial software from me and I'll send you a link to get my 10 free tutorial videos to help you get started using MDS!