I am heading on vacation soon, for the first time in many, many years. So I am naturally pretty excited about it!
Because I don't want any of my amazing customers to feel slighted in any way while I am "out of the office," I have an special offer for you!
Place a $43 order through my online store between July 19 – July 28, and I will send you a FREE card class PDF. This one has  photos, ingredients, and full instructions for 6 projects using supplies from the NEW Stampin' Up! Annual Catalog for 2013-2014.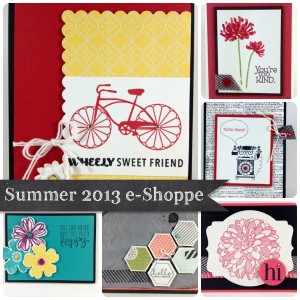 Double your order to $86 (in honor of my twin sister!) and you will also receive a FREE class PDF to make this adorable Birthday Brag Book.  In addition to full instructions, ingredients and photos, like the project above, this class also comes with VIDEO instruction to make the book.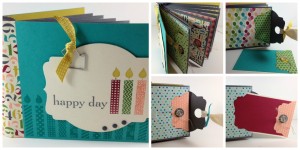 The Fine Print:
Orders must be placed in my online store. I will not be available to place orders for you while I am on vacation.
Orders must be placed between July 19 – July 28.
If I am able to do so, I will send your class PDF(s) to you via email while I am away.  However, I am not sure of my internet access while away, so you might have to wait until July 29 to receive your class(es).
The email I will send your class(es) to will be the one you use to place your order through my online store. Please make sure to check your "junk" folder for the class(es) or save my email address to your safe list: elisa@mirrorimagecrafts.com.
Here's the link to my Online Store again
If you would love access to these classes, but can't place an online order, book an in-home workshop with me for September, October or November, and I'll send you the class of your choice!  Email me between July 15 – 30 to take advantage of the booking special!