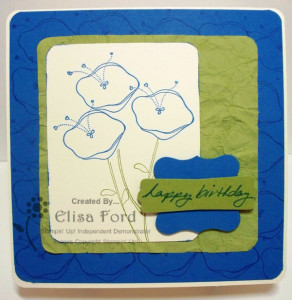 Do you scour the internet for hours looking for card ideas?
Do you find cards you like, but wonder how to make them your own?
Would it save you endless amounts of time to get card ideas emailed directly to you?
Would you like to spend more time creating cards and less time searching for ideas?
The Card Sketchbook is your answer!
The Card Sketchbook is a program where you receive card sketches and projects emailed to you every week for 3 months.  At the end of the program, you will have a "Baker's Dozen" of sketches for your own card-making!  You will also see exclusive video content where I show you another card sample I've designed, to show you just how simple it can be to use these sketches!
In each Card Sketchbook email, you will get the following:
A new card sketch I've designed

A sample card project made using the sketch

The "ingredients" I used in my sample card

And an exclusive video card project, with "ingredients," where I show another card I made using the sketch!
All of this for only $8.95 a month!
To join NOW, click the PayPal link below to get started:       
***After payment, you will be taken to the registration page.***