My birthday was a couple of weeks ago, and I received some really great handmade cards from friends and family!  These are all made using Stampin' Up! supplies, some retired.  I hope you like them!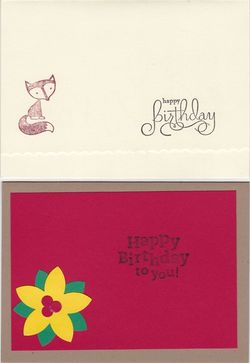 My friend's daughter Maddie (or Mady as she spells it) made these two cards!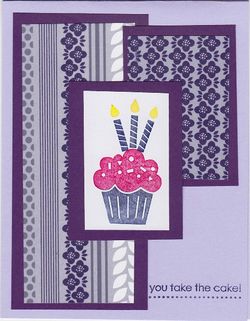 My friend Kristie acts like she isn't good at this sort of thing, but look at the cute cupcake card she made!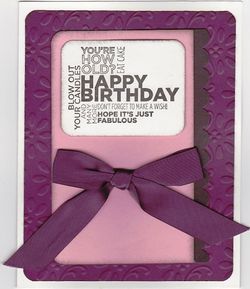 My twin sister Elaina made this one. She knows I love purple!  More of her designs at www.elainascardsandcrafts.com.
Making handmade cards is really fun, and receiving one in the mail is extra special!  Contact me today to get started!