I decided a few months ago that I wanted and needed to reorganize my craft area. The area consists of my craft room, which is now primarily an office space with craft storage, and what I call the craft annex. The craft annex is actually the landing at the top of the stairs where the craft table lives.
So I started to envision what I wanted for my spaces.  In my office I wanted to add shelves and rearrange the furniture to creat some space for my toddler to play. I also REALLY wanted to paint. I was tired of looking at the off white paint. My favorite color is purple, so I knew that I would choose that for my walls.
The first step to my office re-do was to move a dresser out of the office and into the annex area. To do this I had to empty the dresser. That was fine, because I knew I was going to put craft supplies in there after moving it.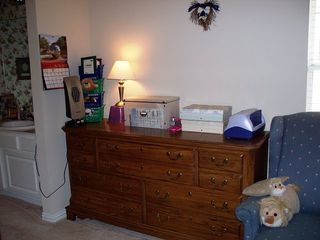 Old location of the dresser, inside the office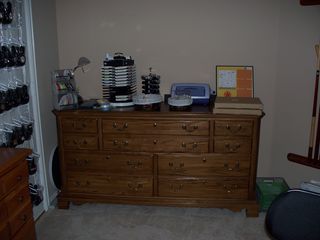 New location of the dresser, on the landing by the craft table
 
Next I moved my punches off my office door and onto the storage closet door, by the dresser.  This puts most of my frequently used supplies all in one convenient area.
Then I moved all the items that used to be in the dresser out of my office so that I could paint my first wall.  The wall by the window is where I am putting up nothing but shelves.  Here are before & after pictures of what I have so far.  I haven't completely organized my shelves, but it gives you a good idea of what it will look like!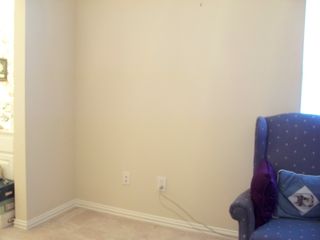 Before shelves (and paint!)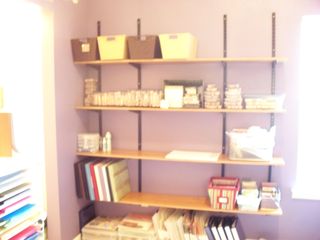 After my shelves are up!
So, this is where I will stop for now. Watch for my next posts about my renovation!
Happy Crafting!
~Elisa