For this edition of "CASE the Catalog" I will be showing my version of this lovely red flower card from page 106 in the current Stampin' Up! Idea Book & Catalog. Remember, CASE stands for "copy and steal everything!"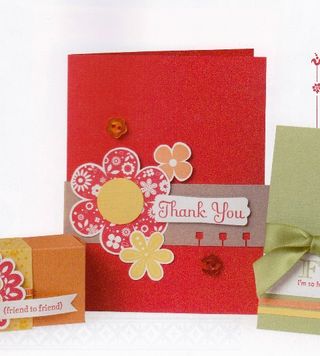 Now, I don't have the flower stamp set used on this card (Printed Petals is the name-116679W, 120444C) so I used the die for the Big Shot called Blossom Party (115971).  The original also uses the stamp set Thank You Kindly (111700), which I replaced with a retired set called Four Square (I made the card before it retired).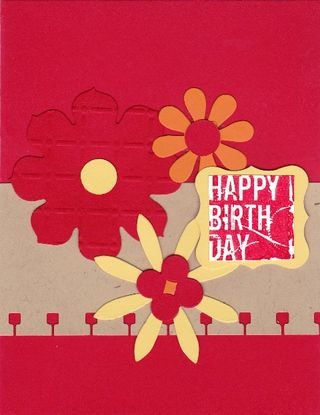 Other products used:
Card Stock: Real Red, Pumpkin Pie, So Saffron, Crumb Cake
Real Red Classic Stampin' Pad (103133)
Punches: Spiral Border (119872) & Curly Label (119851)
Texturz Plates, Perfect Details (115962)
And finally, because I use them on nearly every project, Stampin' Dimensionals (104430)
I hope you enjoyed this project! Remember to use the catalog as an idea resource. You will be glad you did!  If you need supplies to make this card, or another card that catches your eye in the catalog, then visit my online store anytime!  You will find the link at the top of the right-hand column on my website.
Happy Crafting!
~Elisa